Jeremiah McGuire was born about 1831. This information has come from the records of crew names of ships in Plymouth harbour taken from the British census of 1881. The record shows that "Jerimia McGuire, from Ireland, aged 50" was a crew member of the SS. Copeland. Although I have no definite proof that he is my Great-grandfather, this person is the only "Jeremiah" McGuire that I have found and that he is a sailor, about the correct age, Irish descent, leads me to believe, that he is!!.
Click on images.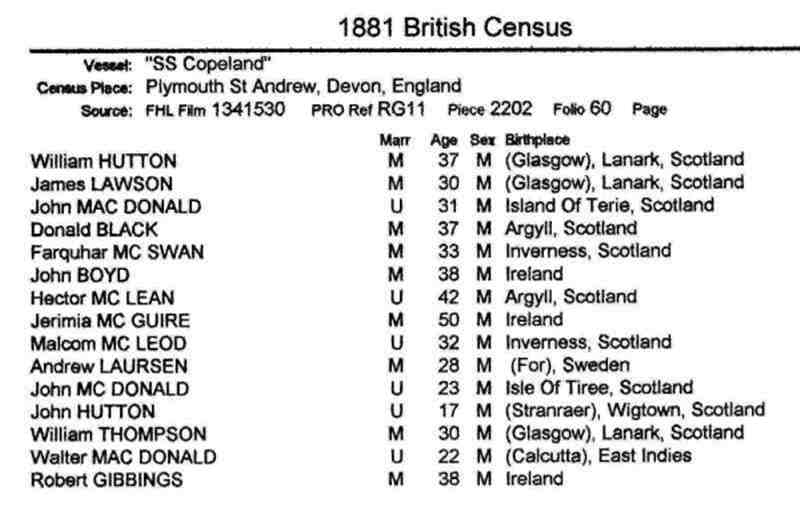 1881 Census.
At some time Jeremiah met and married Mary Taylor. The first record that I have of them is their names on the birth certificate of their son Hugh.
Jeremiah and Mary had four children. They were Mary, Jeremiah (jnr), Richard and Hugh. At present we have been unable to find any information about where Jeremiah and Mary were born and married. Also there is no information about their daughter, Mary or son Jeremiah as to their birthplace. It seems that the McGuire family is from another part of Ireland, yet to be discovered.
______________________________